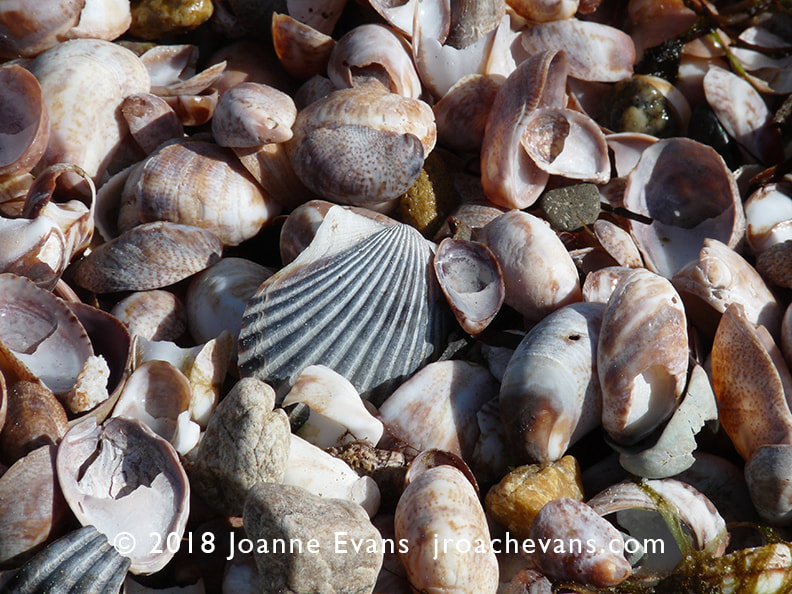 On March 9th we journeyed down to Cape Cod to spend a couple of days at the shore. We explored the beach at Smugglers Beach in West Yarmouth. It is right next to the Bass River which is lovely.
We started out Saturday with a great beach combing walk along Smuggler's Beach from the Bass river all the way down to Thatcher Park Beach. This stretch of beach is about a mile and a half long. Along the way we were treated to beautiful views across Nantucket Sound and over the bass river. We saw lots of seagulls, a few Common Eiders, and a Bufflehead duck!
The beach was piled high with tons of Slipper shells, Bay Scallops, Jingle Shells, Blood Ark shells and Ribbed Mussel shells. I also found partial shells of the Knobbed Whelk and the Channeled Whelk and a string of Knobbed Whelk egg casings. We also found two operculum from large whelks. The operculum are the trap door that they use to close the opening to their shells. We found various crab carapaces of rock crabs and a blue crab. (Which I misidentify/guess in my video as a Jonah crab - sorry!) It is indeed a blue crab.
I also found a mysterious skull which I wrongly ventured was a puffer fish skeleton - It is more likely a bird skull! It is only a partial skull so I've had trouble coming up with a firm identification but I'm still talking to several people at Audubon to help me. I will update this blog when I know for sure.
This turned out to be a great beach combing adventure and I look forward to going back there again! Enjoy these photos and video.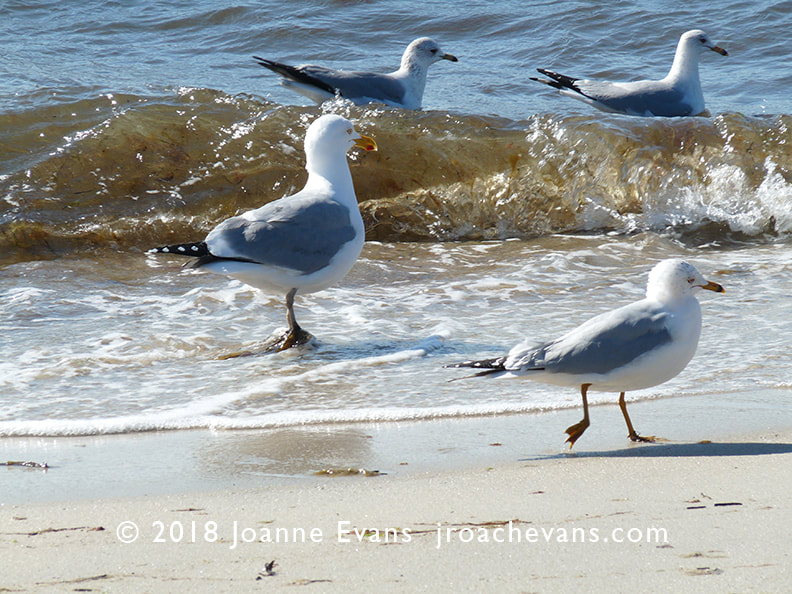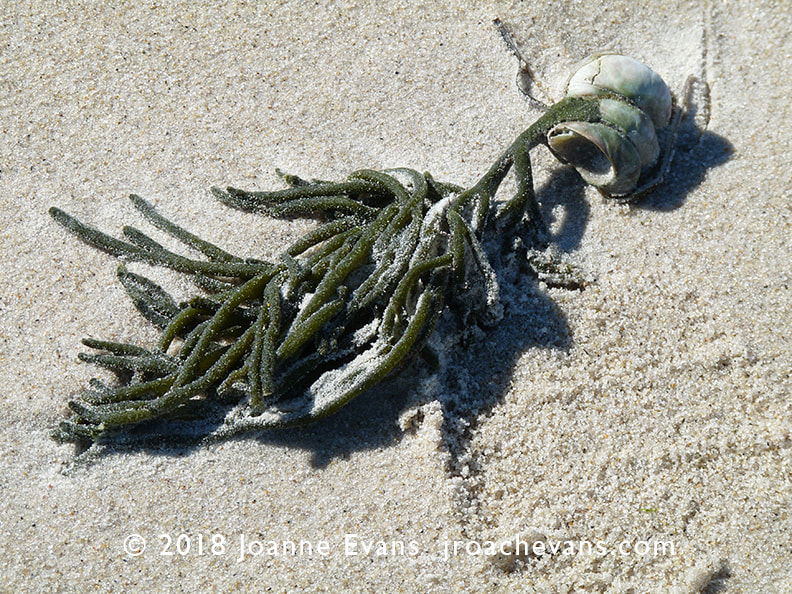 Dead Man's Fingers, Codium Fragile
Green Marine Algae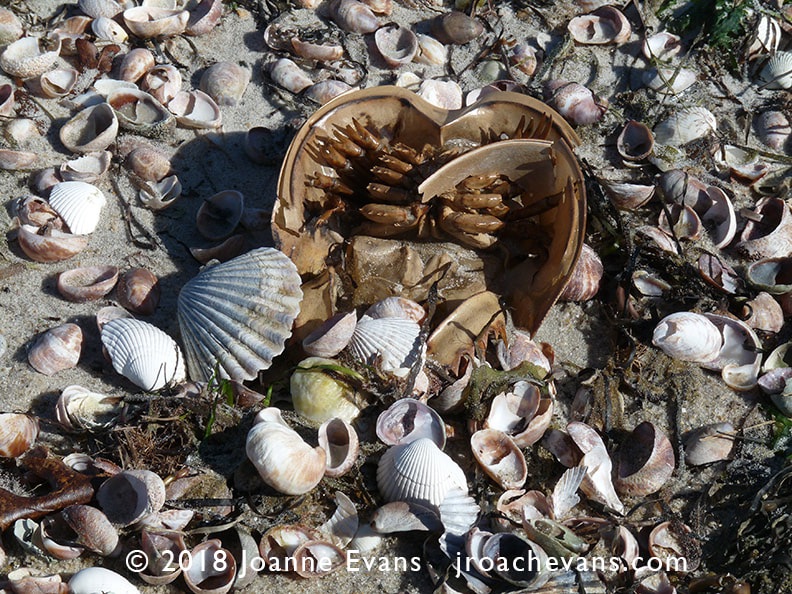 Horseshoe Crab, Slipper Shells, Scallops, Jingle shells.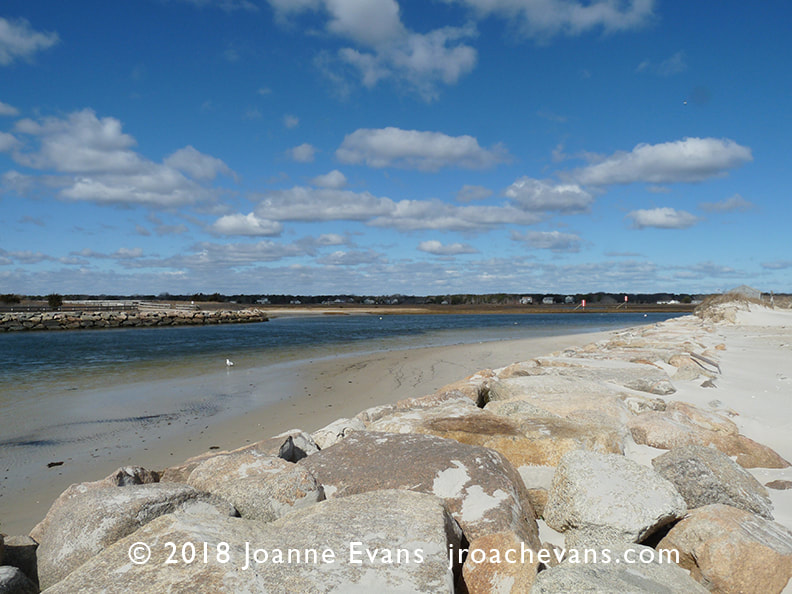 View from Thatcher Park Beach looking at Parker's River.