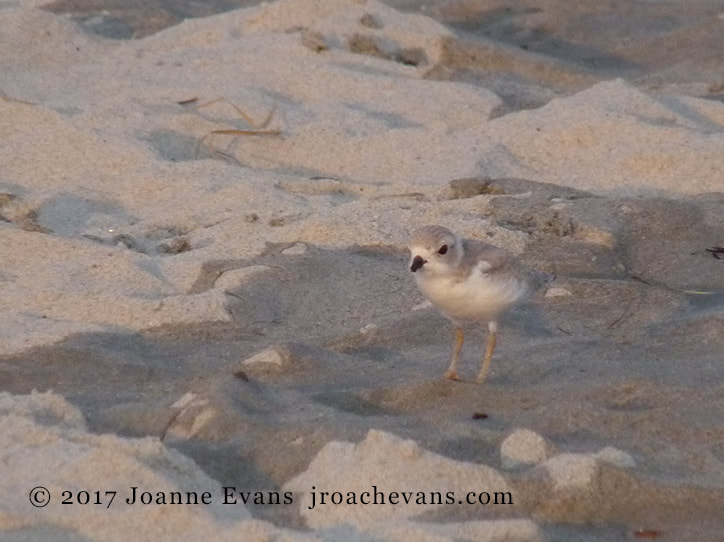 This past week we were on our family vacation at Hampton Beach in New Hampshire. Near the end of the week, my sister spotted this little piping plover. I was so thrilled - for I thought they might have flown away for the summer. I ran back to the cottage and grabbed my camera. I then found it trying to feed along the shoreline at high tide while dodging kids playing ball and numerous people walking by. So many people were totally unaware that it was there.
Most distressing was the fact that several kids chased it during the hour or so that I photographed it. I stopped one little child and then a group of kids that had nets on long poles and were trying to chase it down. When I stopped them they laughed and said they were not going to hurt it. I tried to let them know that it was trying to feed. I wish I explained the situation better for I'm not sure I got through to them. Later I found out it is a $10,000 fine for chasing them! I wish I explained fully the implication of harassing these endangered/threatened birds. I can only hope that they do not chase it again.
There are signs on the beach that warn beach goers to tread carefully but I do not think anyone reads them. I've made up a simple sign that I will post as a coloring page soon and perhaps share with New Hampshire Fish & Game if they are interested.
I took a very short video of the young plover....and many, many, photos as reference for the children's book I've written and continue to illustrate. It amazes me that these delicate little birds can navigate and survive such a busy beach!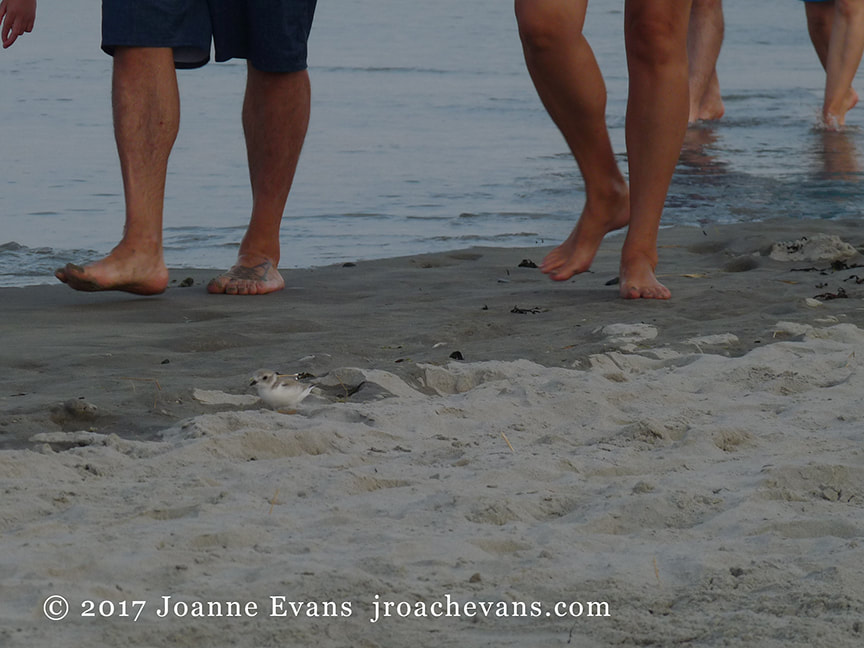 Dodging so many feet!