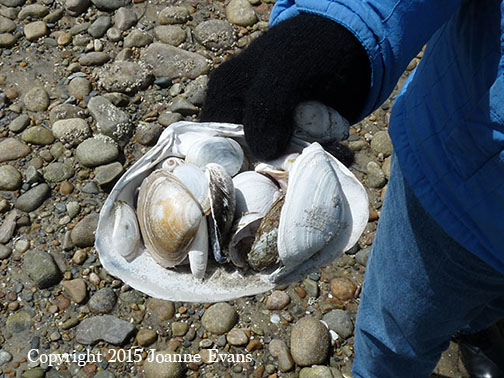 In April we were in Plymouth for an educational beach walk with the Beach Ambassadors from the Goldenrod Foundation. It turned out to be a really great field trip with lots of seashells found! We met in the parking lot at Long Beach and there I was able to show and talk about my seashell collection so that everyone was primed before we set out to comb the beach. We then carpooled in 4-wheel drives out to the field station house and from there set out on the beach to search for seashells. It was a beautiful day, a bit windy, but not too cold. The Ambassadors are in training to help with educational efforts to preserve and protect this rich environment. For more information check out their website and blog:
http://www.goldenrod.org/blog/become-a-beach-ambassador-in-2015
Here are a few pics from the field trip...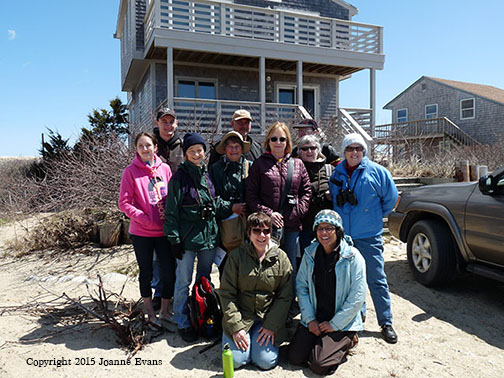 I'm in front with Dorie Stolley, Program Manager for the Goldenrod Foundation and behind us the wonderful Beach Ambassadors.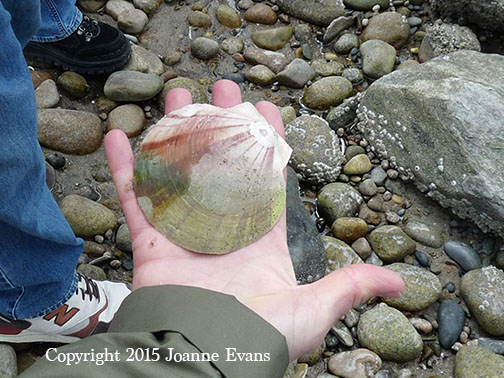 Dorie found this beautiful Sea Scallop. It's not something you usually see; never mind one with so much color! This was found on the harbor side. (Plymouth Harbor)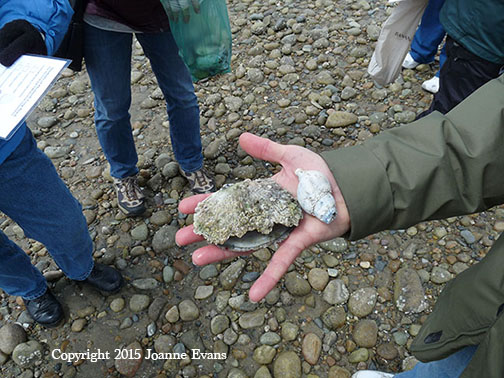 A European Oyster and a Stimpson's Whelk. This is the second time we have found a European Oyster here on the harbor side.