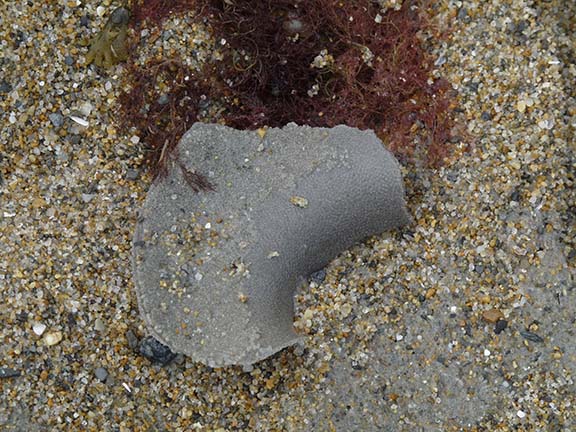 Last week I spent many wonderful days walking Hampton Beach in New Hampshire. Although there were not many shells to find...I did discover several strange, grey, rubbery pieces of something....
You may have had this same experience and wondered what they are?
Well - they are the egg collars of Northern Moon Snails!
Both the Northern Moon Snail and the Shark's Eye Moon Snail create and lay their eggs into these "egg/sand collars".
Here is a close-up of the eggs in the sand collar. The eggs are smaller than the grains of sand on the beach!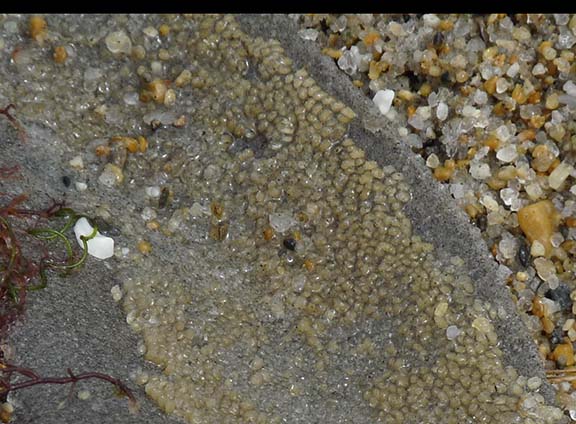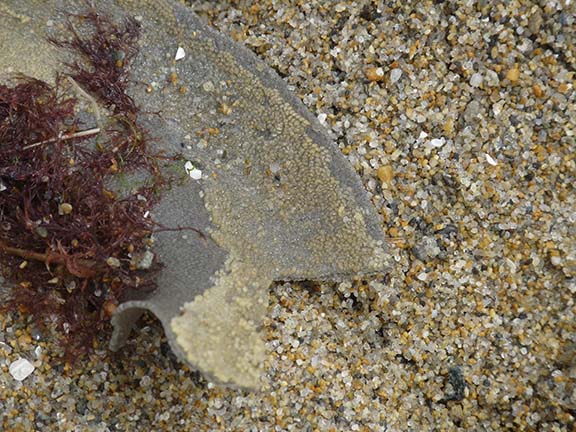 The two types of Moon Snails commonly found on New England beaches are the Northern Moon Snail and the Shark's Eye Moon Snail. The Shark's Eye Moon Snail is found on Cape Cod and Southern New England/Northeast beaches. You can tell the difference between the two by turning them over. The Northern Moon Snail has an opening called a umbilicus - it reminds me of a belly button! The Shark's Eye is also called the Lobed Moon Snail and that is because it has a "lobe" of shell covering it's umbilicus. Here you can clearly see the difference: