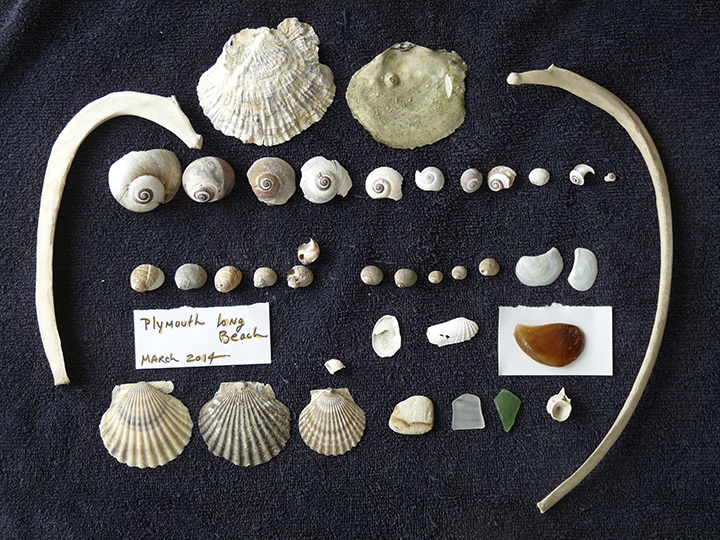 On the vernal equinox (March 20, 2014), my husband and I walked the spit of Plymouth Long Beach along the harbor channel. It was a good hike and we were happy to find lots of shells. I picked up a few as you can see from the photo - The top shells are the two halves (or valves) of an oyster, many Moon snail tops (I think there is a craft for them in the future), Periwinkles, two Gould's Pandora shells, one Flat Slipper Shell, a False Angel Wing, a huge Operculum from a Moon Snail, a broken New England Dog Whelk, three Bay Scallops, a neat rock, two pieces of beach glass and a fish bone vertebra. We also found the carcass of a dolphin and later we found two of it's ribs on the shoreline.
The shell that surprised me the most is the oyster shell. It looks more like a European Oyster Shell and I'm curious if anyone knows if this is possible. (I have read that they are farming them in Maine?)
But the big treasure of the day - is that large Operculum - it is the "door" to the Moon Snail - it covers it's aperture - the opening of the shell.
We also saw some Brant geese, Common Eider ducks and Sanderlings - sweet!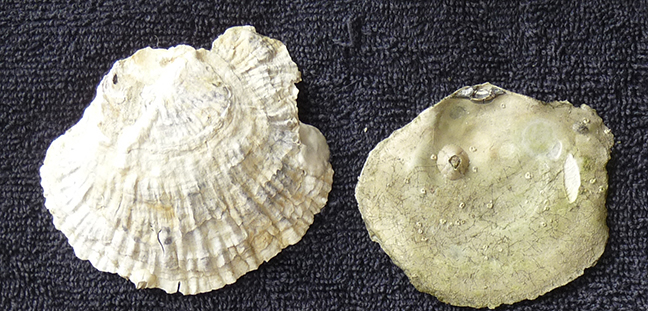 European Oyster?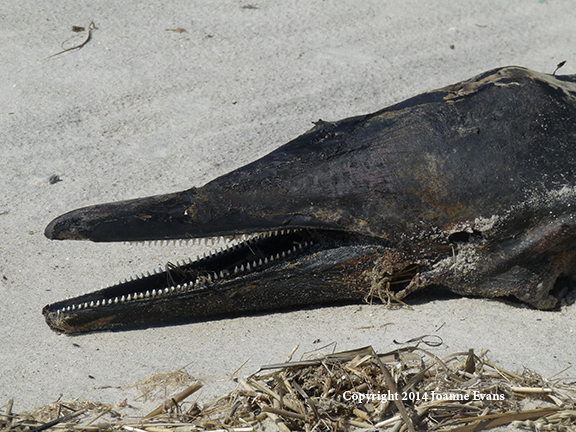 The dead dolphin : (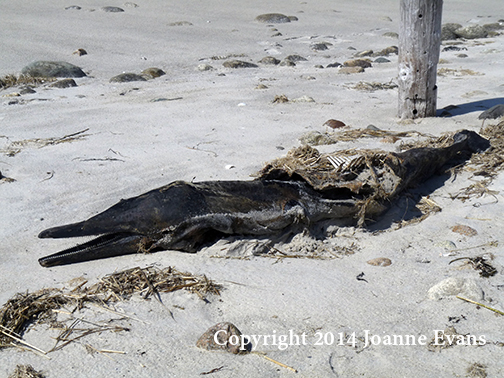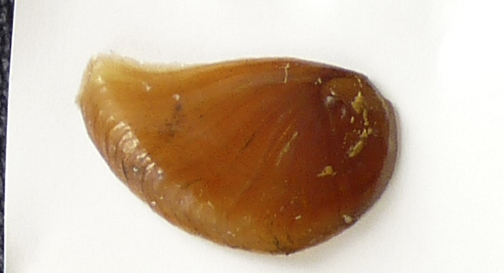 The Operculum. (door to opening of Moon Snail)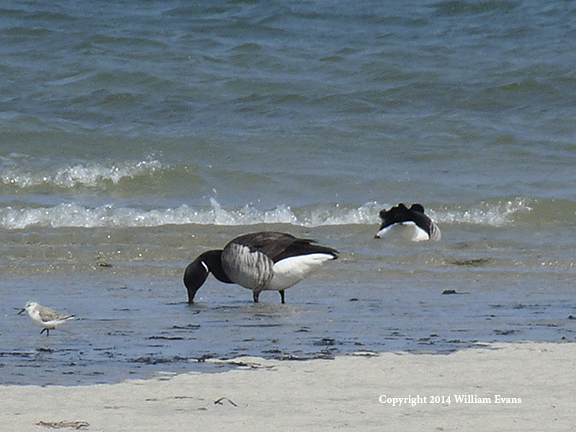 Brant Geese & Sanderling.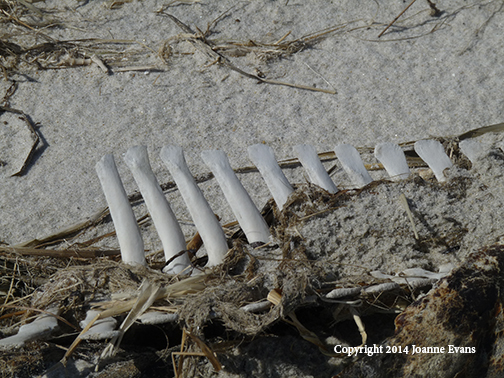 Dolphin ribs.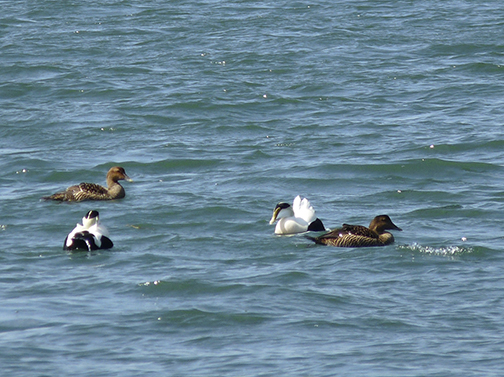 Eider ducks.